Hosting:
gtxgaming.co.uk
Visit GtxGaming.co.uk
Rating:

4.7

Price range:

$0.5 - 0.56 per slot

Slots:

10 - 32

Trial period:

There is trial version

Promo codes for GtxGaming.co.uk:
Server location of game hosting:

Australia Sydney

Canada Quebec

France Paris

France Strasbourg

Spain Madrid

Germany Frankfurt

Russia Moscow

Singapore

Sweden Stockholm

United Kingdom London

United States CA Los Angeles

United States TX Dallas

United States NY New York

United States OR

United States NC Charlotte

Payment cycle:

1,3,6,12 months

Website languages:

English

More details about GtxGaming.co.uk
Payment methods:
Mod support:
Customer support:

Email

Ticket System

24/7 Support

Notes:

24 Hours Money Back Guarantee

Game Switching

Steam Workshop Manager

Automatic Offsite Backups

Control panel:

Custom

Cluster support:

Free
Counter Strike: Global Offensive Server Hosting
We are the premier host for Counter Strike: Global Offensive. We have been hosting CS:GO since it was first released and have developed our control panel into a powerhouse of features and functions to make hosting an Counter Strike: Global Offensive server as easy as possible. Easy to use sliders and text input fields make it so easy for a beginner, but with advanced tools to for the seasoned gamer.

Look at all the features we support for Counter Strike: Global Offensive
NO MEMORY LIMITS
A lot of other companies charge extra for memory/RAM. At GTX we have never limited memory for our game servers.

24/7 SUPPORT
Here at GTX we offer support that is second to none. With our 24/7 server support we are here to help you around the clock. And, with our game switching service you can switch to any game that we host. Just submit a ticket with the game you wish to switch to and our team will do the rest!

ENTERPRISE HARDWARE
We spare no expense with our server hardware. 100% of our servers are on SSD, and 90% are on 4.2Ghz clock speed i7 processors.

STEP-BY-STEP GUIDES
Learn to manage your server features with our easy and friendly step by step guides.

DDOS PROTECTION
All of our data centers have an enterprise level of DDOS protection. Always online servers.

WORLDWIDE COVERAGE
We cover the entire global. Los Angeles, USA, Dallas, USA, New York, USA, Oregon, USA, Charlotte, USA, Quebec, Canada, London, England, Paris, France, Madrid, Spain, Frankfurt, Germany, Moscow, Russia, Stockholm, Sweden, Singapore, Malaysia, Sydney, Australia.

24 HOUR REFUND
If for some reason you are unhappy with our service, we will simply refund you. No risk purchase.

SCHEDULED TASKS
Schedule Tasks are an easy-to-use feature that enables you to auto-update your server, mods, backups, wipes, rocket updates, plugin updates, and server restarts.

GTX is proud to be one of the leading Counter Strike: Global Offensive Hosts in the world and here is why.
Our Counter Strike: Global Offensive servers are extremely feature rich. Every feature possible is integrated into our control panel so you can quickly change settings with drop-down menus and easy 'tick to enable' menus. We have developed our control panel to be as easy to use as possible.

We have full 24-hour instant support so if you get stuck or you want to get in touch we are always here to help. We use brand new Dell machines replaced every year to keep up to date with the latest technology, we have always been at the cutting edge of the hosting industry in our ten years of hosting. We do not scrimp on server specs meaning we can give our Counter Strike: Global Offensive servers unlimited memory, and dedicated cores, so your server uses whatever it needs to no matter how many plugins you install. We will never limit you.

We are constantly and relentlessly updating our Counter Strike: Global Offensive control panel templates, adding new functionality requested by our users and keeping up with all of the new features the amazing developers at Valve. Please take a glance at all of the features detailed below. We also offer a 24-hour refund policy if you are not entirely satisfied so test us out risk-free.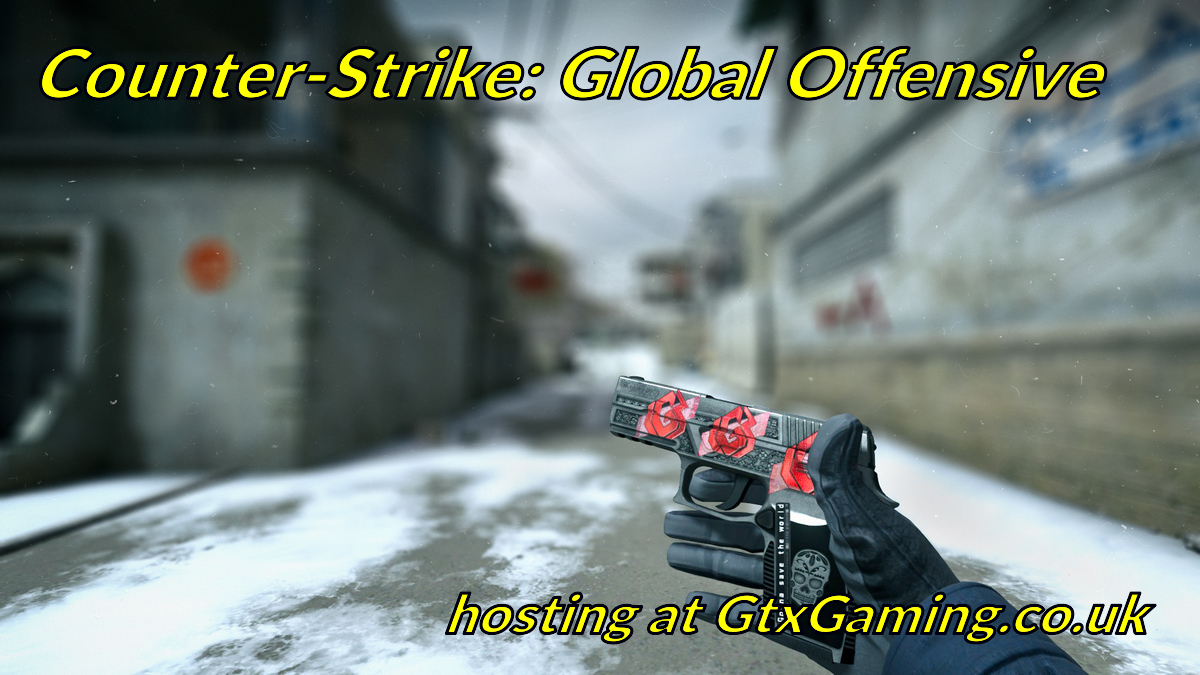 Last reviews about GtxGaming.co.uk:
I'm very happy with the service I get from GTX, so no complaints from me.

I've been using GTX for a few years now for our gaming server, team-speak and website, and recently started using them for my business website as well, customer support for the most part is very good, they are always happy to help where they can, reliability is very good and when there does happen to be an issue at the data-center they get straight on it. generally I'm very happy with the service I get from them, so yep no complaints from me.

From the get go i knew gtxgaming would…

From the get go i knew gtxgaming would be better than my previous hosting service. Support is spot on and my ticket was answered within 3 minutes. 10/10 for configurability. 10/10 support

The server is so easy to create And set…

The server is so easy to create And set up, i had to ask the support a few times, but they answered quick, And that i could get what they mean. Definetly 5 stars