Хостинг:
eugamehost.com
Перейти на EUGameHost
Рейтинг:

4.2

Диапазон цен:

$0.56 за игровой слот

Слоты:

10 - 32

Пробный период:

Нет пробной версии

Промо-коды для EUGameHost:

20DEAL

Расположение игровых серверов:

United Kingdom

France

United States

Платежный цикл:

1,3,6,12 месяцев

Язык вебсайта:

English

Дополнительно про EUGameHost
Методы оплаты:
Поддержка Mod-ов:

All Mods Supported

1-Click Install & Update

Клиентская поддержка:

Ticket System

24/7 Support

Примечания:

Automatic Backups

Free Web Hosting

Money Back Guarantee

Панель управления:

TCAdmin

Поддержка кластеров:

Free
Order Counter Strike Global Offensive Server Hosting
We have four years of extensive experience in CSGO server hosting and we can relate to the issues and needs of server owners. We have put many many hours into our Counter Strike Global Offensive server hosting config so that its easy to change the options on your server. With our mod manager, you have the ability to one click install all major mods such as Metamod:Source and Source Mod. Our pre-made command lines allow you to switch between game modes such as Classic Casual, Classic Competitive, Arms Race and Demolition in seconds. We provide a full configuration editor as well you having full file access meaning you can set your server up exactly how you want it quickly and easily.
Counter-Strike: Global Offensive (CS: GO) will expand upon the team-based action gameplay that it pioneered when it was launched 14 years ago CS:GO Steam store.

TCAdmin 2.0
We have set up TCAdmin 2.0 with custom scripts, configuration files and much more to ensure you have everything you need without our help.

Easy To Set UP
We have made it extremely simple to set up your own game and we offer live support if you're stuck with anything.

One Click Mod Installs
You get to setup your server via our custom TCAdmin 2.0 panel with one click mod installs for top mods such as Source Mod and a full configuration editor.

128 Tick
Unlike other providers all of our services come with a 128 tick rate as default and guaranteed stable and amazing performance.

Superior Performance
We offer our clients better Rust server performance than any competitor with a default 128 tick, thanks to our use of modern hardware.

Our Hardware
EUGameHost servers run on i7 CPU's overclocked to 4.7Ghz with DDR4 RAM and SSD hard drives for guaranteed amazing performance.

DDoS Protected
Thanks to our layer 7 480Gbps GAME DDoS protection we can guarantee your server can withstand even the largest of attacks with no extra latency.

How it works
This technology provides two-way mitigation (incoming and outgoing traffic). Before players notice an attack, it will already be in our mitigation systems.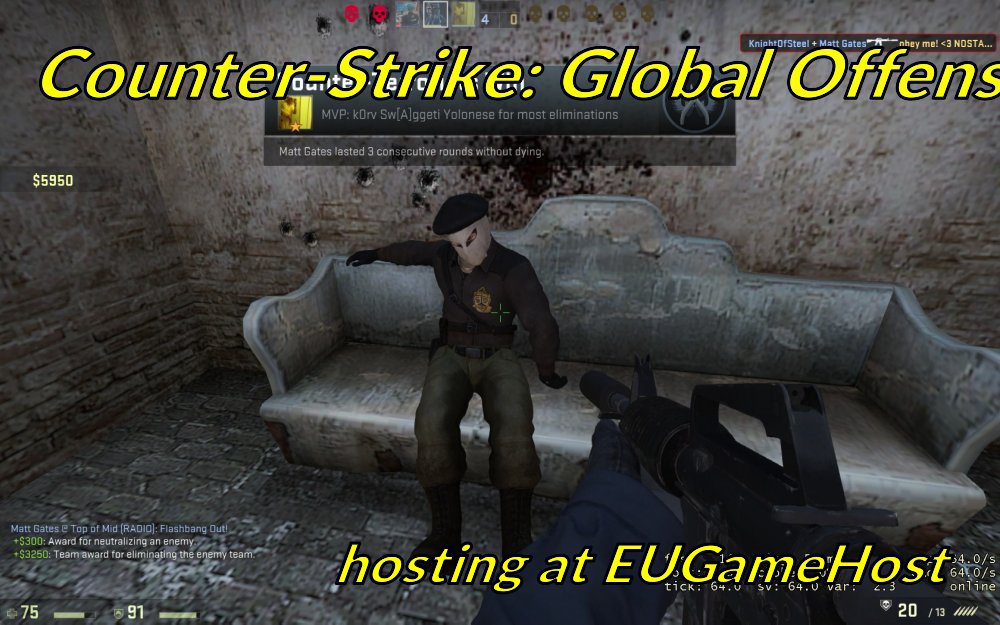 Некоторые обзоры about EUGameHost:
Good

Good and Cheap rust hosting and it's awesome that you get free web hosting to which is a good deal.

Best host

Cheapest prices and one of the best hosts out there.

I recommend this host for everyone!

I had server at this host for already 1 month, and it's simply great. Cheap prices, server has never been lagging, great support team. I recommend it for everyone!