Hosting:
gamehosting.co
Visit GameHosting.co
Rating:

2.4

Price range:

$0.42 - 0.5 per slot

Slots:

1 - 20

Trial period:

There is no trial version

Promo codes for GameHosting.co:
Server location of game hosting:

Canada QC Montreal

France Paris

United States TX Dallas

Payment cycle:

1 month

Website languages:

English

More details about GameHosting.co
Payment methods:
Mod support:
Customer support:

Email

Ticket System

Live Chat

24/7 Support

Notes:

72 Hours Money Back Guarantee

Control panel:

TCAdmin

Cluster support:

Free
Counter-Strike: Global Offensive is the fourth title in the Counter-Strike franchise of online tactical first-person-shooters developed by Valve and was released in 2012 for PC and OS X on Steam, Xbox Live Arcade, and on the PlayStation Network in the US only. The Linux version would be released in 2014. Counter-Strike: Global Offensive features remade classic maps from earlier titles in the series as well as a host of original maps, new characters, and game modes. Originally cross-platform multiplayer was intended to include PC, OS X, Linux, and PSN players but was ultimately dialed back to include PC, OS X, and Linux due to differences in the update frequency between systems.

Like the other titles in the series, Counter-Strike: Global Offensive is focused on team-based objective achievement with each player playing either for the Terrorist or the Counter-Terrorist team as they attempt to accomplish objectives or eliminate the opposing team. Competition operates in short rounds that end only when a team achieves its objective or when one side is completely wiped out.

Like Counter-Strike: Source, a dead player has to wait until the next round to respawn. Weapons and equipment can be purchased at the beginning of each round with money earned during play based on a player's performance. Completing objectives and killing the opposition earn the player money while more negative actions such as killing a teammate or hostage will result in a cash penalty. At the end of each round, players receive some amount of cash with players on the winning team getting the most.

Counter-Strike: Global Offensive originally began life as a port of Counter-Strike: Source to Xbox Live Arcade by Hidden Path Entertainment. Valve saw an opportunity to turn the port into a full-fledged game and expand on the gameplay. Valve began development in 2010 and revealed it to the public in 2011.

The game went into closed beat on 2011 and was initially limited to about ten thousand beta keys for people who received a key during events that Valve attended to showoff Global Offensive. Initial connectivity issues were addressed and the beta was progressively opened to more and more testers until the beta was opened for anybody to join and play. Prior to that public beta release, Valve invited several Counter-Strike and Counter-Strike: Source players for play-testing.

Counter-Strike: Global Offensive has received generally positive reviews from video game critics and an 83 out of 100 score by video game review aggregator Metacritic.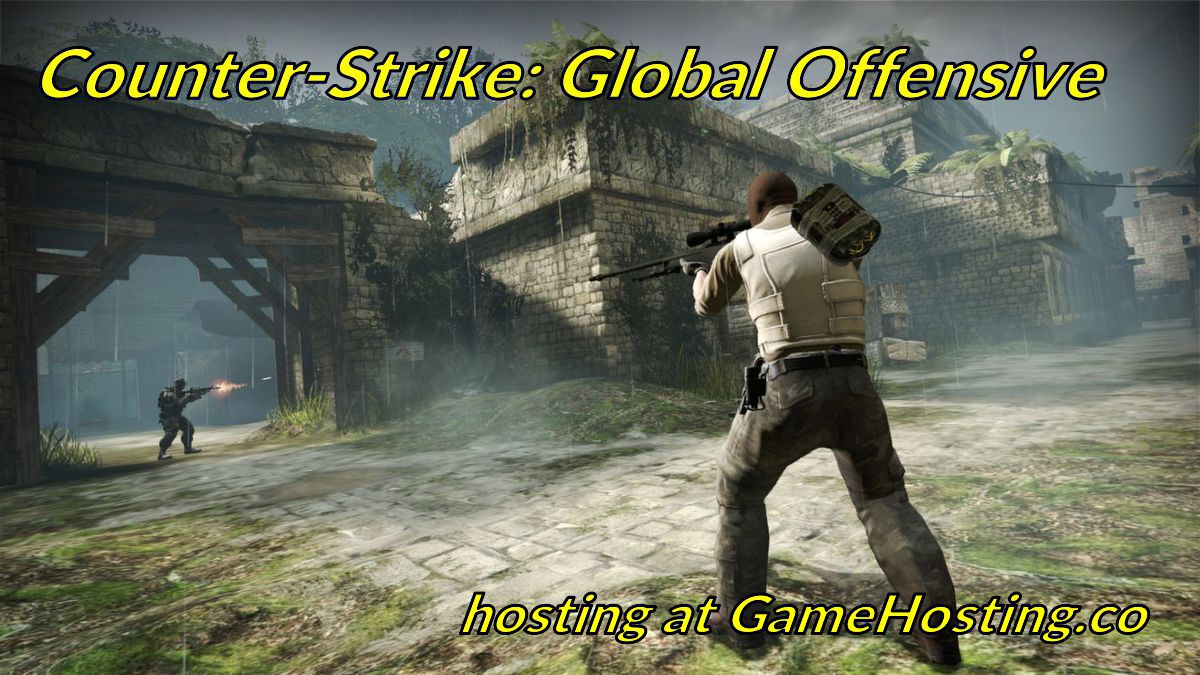 Last reviews about GameHosting.co:
Amazing Service, Amazing Prices!

Honest Company, They go out of their way to make sure you are happy. Support through discord a plus, always someone on to make sure you're taken care of.

Would give 10 stars if i could. Definitely offers great VPS packages at great prices. Setup took less then 5 minutes aswell.

Horrible company

Horrible company, Took my money without making the server work, Got paypal to pay it back, never buy anything here.

The knowledge data base for fiveM is…

The knowledge data base for fiveM is outdated most of the links give a 404 error. However the discord support team is very nice and knowledgable. Very good server VPS.