Hosting:
gameservers.com
Visit GameServers
Rating:

3.3

Price range:

$0.84 - 0.99 per slot

Slots:

12 - 32

Trial period:

There is no trial version

Promo codes for GameServers:

2021SALE

Server location of game hosting:

Australia Sydney

Canada QC Montreal

France Paris

Germany Frankfurt

Japan Tokyo

Netherlands Amsterdam

Russia Moscow

South Africa Cape Town

Spain Madrid

United States IL Chicago

United States NY New York

United States WA Seattle

United States NJ

United States FL Miami

United States CA San Jose

United States CA Los Angeles

United States GA Atlanta

Payment cycle:

1,3,6,12 months

Website languages:

English

More details about GameServers
Payment methods:
Mod support:
Customer support:

Email

Ticket System

24/7 Support

Notes:

Free Server

5 Day Money Back Guarantee

Switch Locations

Largest Location Network

Control panel:

Custom

Cluster support:

Free
In the latest installment of the ever-popular Counter-Strike series, Global Offensive improves on the fast-paced gameplay that fans around the world have come to love. Like the previous games in the series, Global Offensive is an objective-based multiplayer first-person shooter. Take up arms against your opponent and work as a team to complete the objective. Or, you know, fly solo and take out the entire enemy team yourself. It's your choice! With your own GameServers server you can be your own boss. Customize everything from server settings to mods and plugins. Want to run a custom map rotation? Utilize the Steam Workshop to create your own collection.

With over a decade of experience hosting Counter-Strike servers, our 24/7 support staff can help you accomplish nearly anything.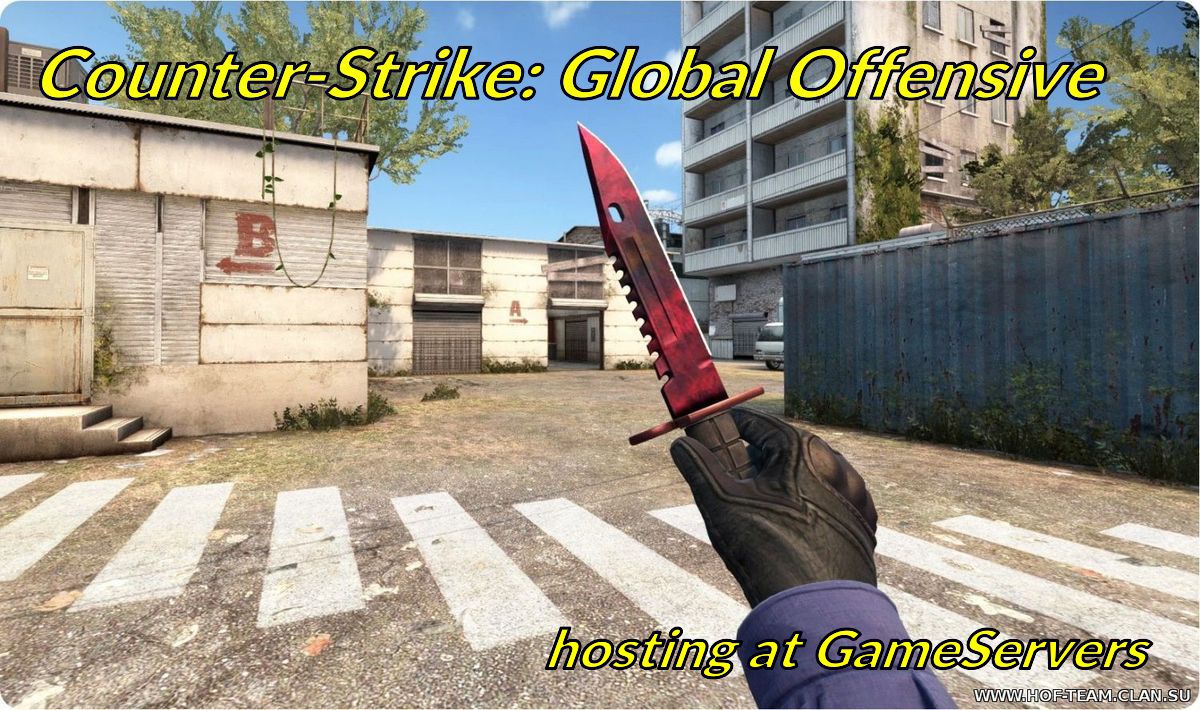 Last reviews about GameServers:
I don't think I can award this company enough, not buts no excuses.

I don't think I can award this company enough when I am only paying 90p (English cunency 99cents American) for a sever that is constantly up. For the same price of a packet of crisps a month me and 2 of my friend can have a full server to ourselves. This is amazing I'm still expecting a catch at the end of the month saying I have overrun my charge but no. The amount you pay is final. Today I put I ticket in for an error I have been getting but they solved it within 20 mins. Every time I think oh I'm paying 1$ surely this is where the catch is, this company proves me wrong.
Anyone considering hosting a server please go with this company, I've never been happier with a purchase in my life.

Ordered a RUST server

Ordered a RUST server. Server was bugged and AI animals couldn't move. Changed a setting which is the only way to fix the issue, server starts crashing every few minutes.

Support said the map size was too big (which was default!) and told me to purchase more memory for the server.

Will be utilising the 5 day refund.

Gameservers team are seriously the most…

Gameservers team are seriously the most responsive and helpful people that I have ever dealt with. The service is unbelievably great!

I am seriously happy with the service and will most definitely continue using Gameservers to host my servers. It couldn't be more pleasant than this to host a server. Thank you to the team at Gameservers.