Hosting:
gamingevolved.co.za
Visit GamingEvolved.co.za
Rating:

4.3

Price range:

$0.09 - 0.25 per slot

Slots:

10 - 20

Trial period:

There is trial version

Promo codes for GamingEvolved.co.za:
Server location of game hosting:

South Africa Johannesbourg

South Africa Cape town

Payment cycle:

1,3 months

Website languages:

English

More details about GamingEvolved.co.za
Payment methods:
Mod support:

All Mods Supported

1-Click Install & Update

Mod Manager GUI

Customer support:

Email

Ticket System

Live Chat

24/7 Support

Notes:

Backups

Fast Setup

Control panel:

TCAdmin

Cluster support:

Free
Counter-Strike took the gaming industry by surprise when the unlikely MOD became the most played online PC action game in the world almost immediately after its release in August 1999," said Doug Lombardi at Valve. "For the past 12 years, it has continued to be one of the most-played games in the world, headline competitive gaming tournaments and selling over 25 million units worldwide across the franchise. CS: GO promises to expand on CS' award-winning gameplay and deliver it to gamers on the PC as well as the next gen consoles and the Mac.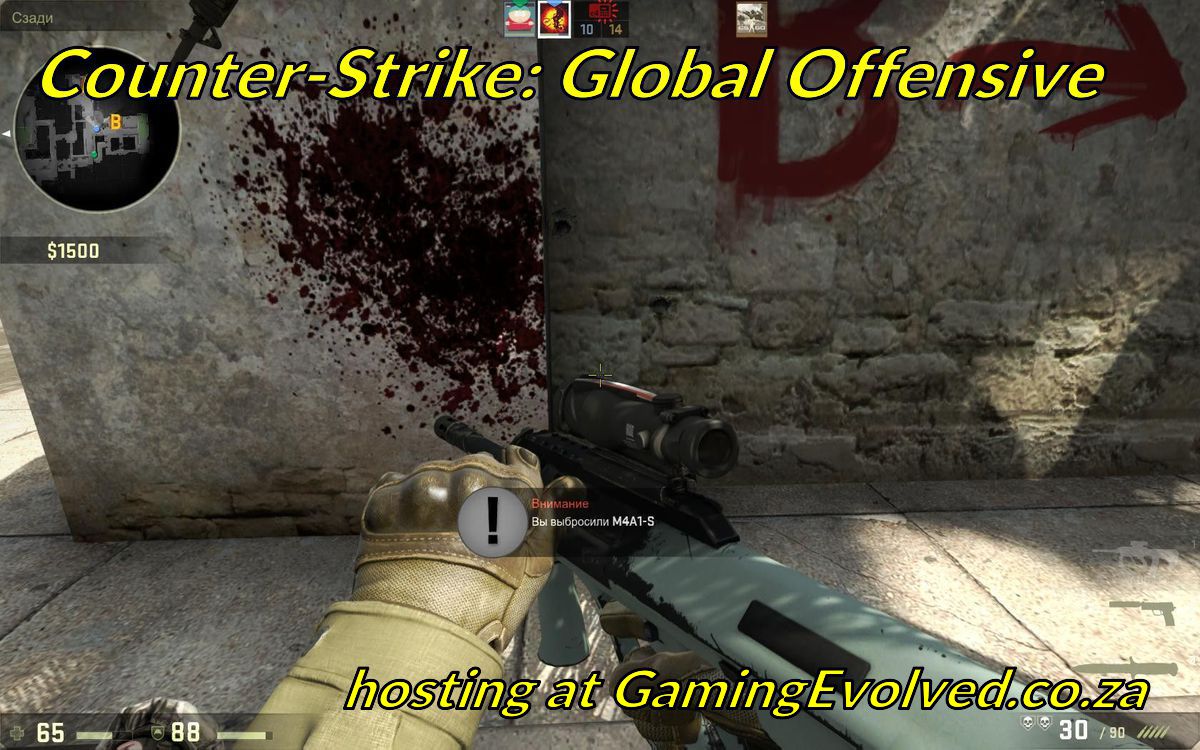 Last reviews about GamingEvolved.co.za:
Top notch service!
Top notch service, and always happy to help. Would not even look for a different service.

Leading SA
On-time. On-call. Value for money. Need I say more. With the expansion of hardware and locations in a-class data centers. Not much is left desired when renting a server from gaming evolved. 10/10.

This is the best host ever when I have…
This is the best host ever when I have a problem or need something he is always there to help no matter what even when it is d8fficult times I have phoned him late at night and he is always availible to help Thanx for the great service